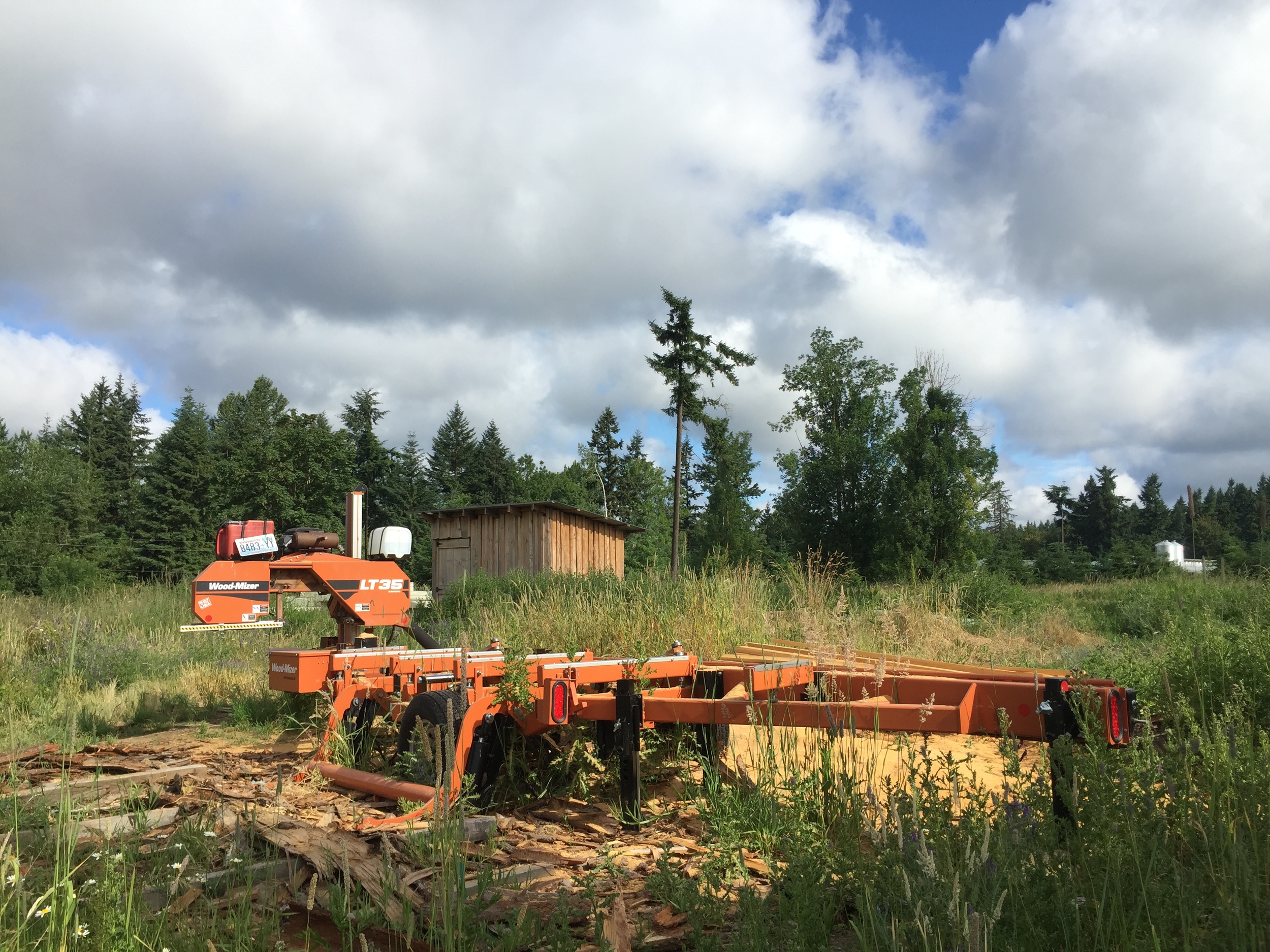 Harts Lake Pioneer Lumber
Lumber with History
Locally Sourced × family operated
The Harts Lake Pioneer Lumber Company will provide you not only great furniture, but with an incredible personal experience.
It is easy to simply go to Home Depot for all your project needs, but where is the sense of adventure in that? Our goal is to give you the opportunity to meet the tree that will become your furniture, and to see how your item is made.
Our wood has a history. It comes from our family farm, Wilcox Farms, where we have been growing trees for over a hundred years. My dad and I have lived on the farm for our whole lives, and we love living here. We would enjoy the opportunity to work with you in accomplishing your project.
-Katie Wilcox
2019
I can't believe I've been running this business for six years already! Most 24 year-olds don't get opportunities to do anything like this. As I've been figuring out my life, it has been QUITE the ride, full of lessons and joy. Unsurprisingly, I am always busy, so if you are interested in a rustic table, counter, or bar cart, the sooner you contact me the better! I look forward to hearing from you, and as always, a big thank you to all of those who have supported me in this journey.
-Katie
Summary of products and prices
Standard 40"x 20" coffee table - $500
Sofa Table 5 ft - $600
Desk 6ft - $1,000
Desk 8ft - $1,200
Bar Carts - $800
Conference, Lunch, & Dining Tables - $2,000-8,000
Custom Counter Tops - email us for an estimate
Phone
(360) 970-4433
Email
hartslakepioneerlumber@gmail.com
Location
40400 Harts Lake Valley Rd
Roy, WA 98580
Hours
M-F 8 a.m. - 6 p.m.
Meetings by appointment only
Facebook
Our Latest Projects
I have been DYING to work plumber's pipe into my designs. This bookcase features Douglas Fir, finished with polyurethane. Using polyurethane has many benefits, among being extremely durable, one is that it can fill in slight low spots in the wood. This allows me to keep some of the saw-marks, giving the allusion of being rough-cut, while still feeling smooth to the touch. I used this technique on the middle shelves to add contrast with the smooth top slab. $800
It isn't every day that I get a project that doesn't have a very specific plan. The farm wanted an accent wall for the office, and I was just the person to make one. These maple boards were from logs my dad and I cut a year ago. They feature the unique shapes and texture that comes with having so much of the live edge. Stained dark and then screwed into some uprights, this is the first thing that visitors to the farm will encounter when they enter the office. Oh, and the counter top in front is also not too shabby!
Past Stories
Last summer I completed the largest order that I have ever received. Port Blakely wanted to update the furniture in their Seattle headquarters and asked me to build them a 13 foot conference table, a meeting table, a kitchen table, and a desk for their CEO. It took some ingenuity and a TON of tools, but we got it done - I have never been so proud of my dad and I. Check out the slideshow below to read the story of how we did it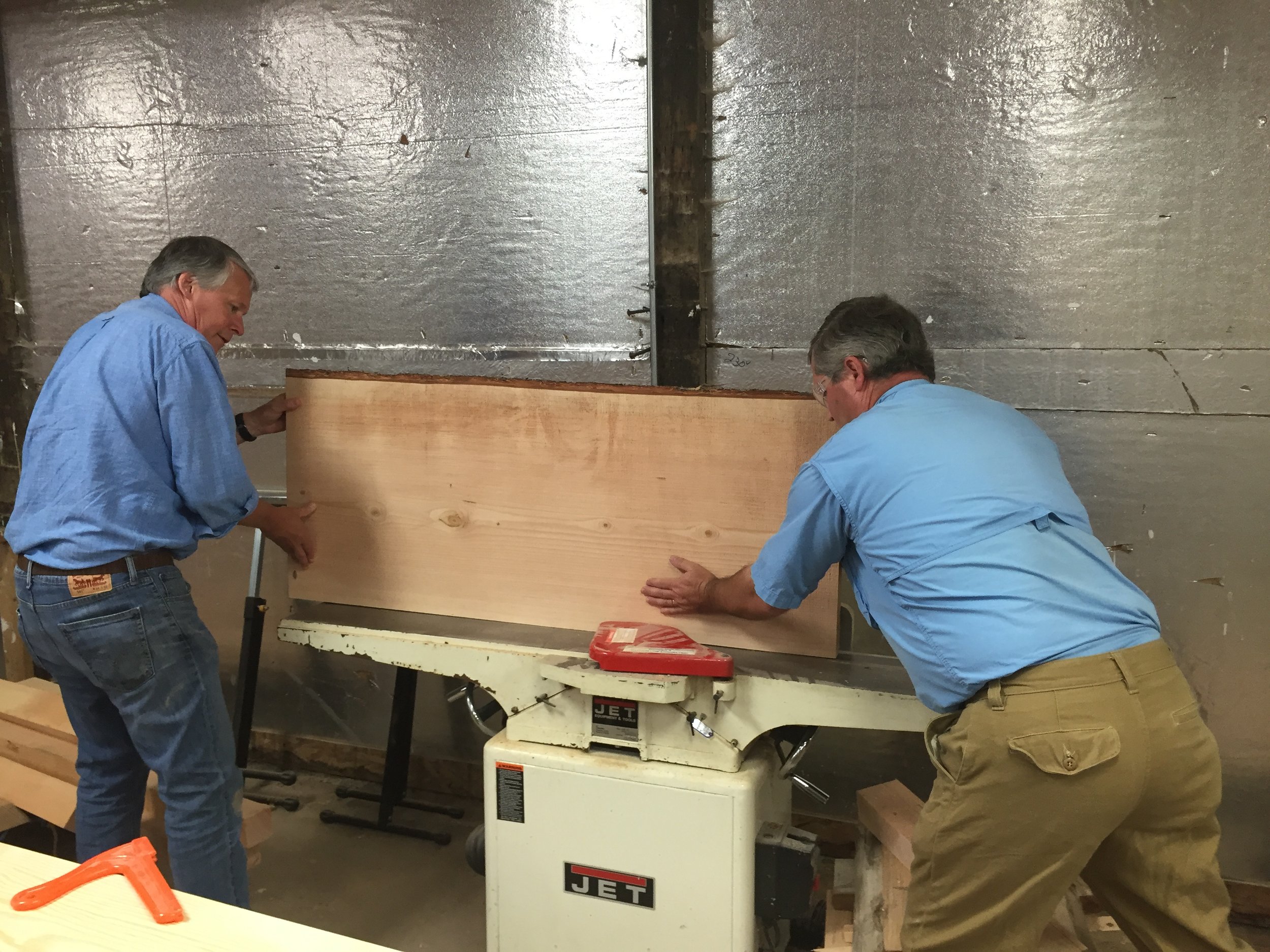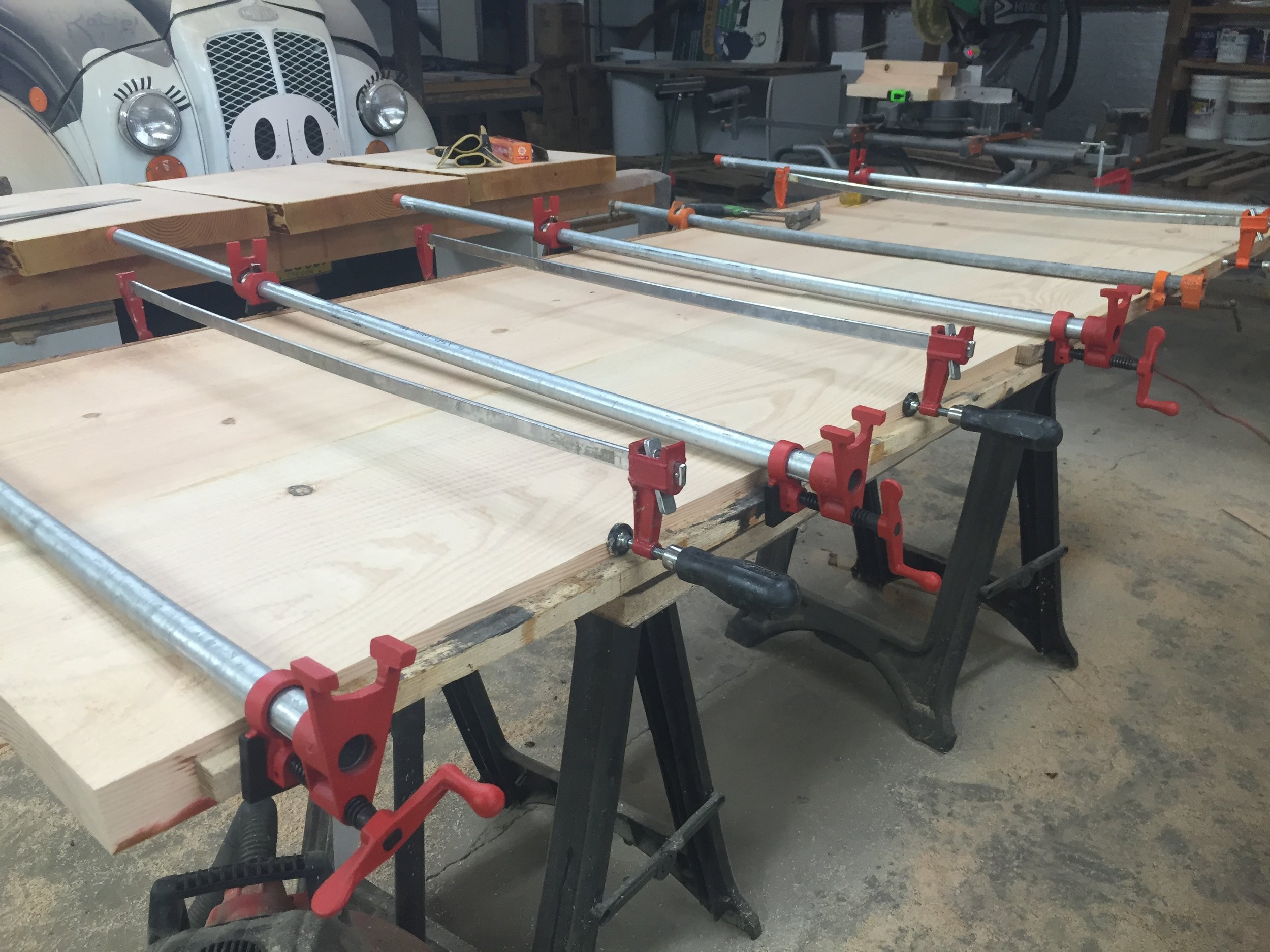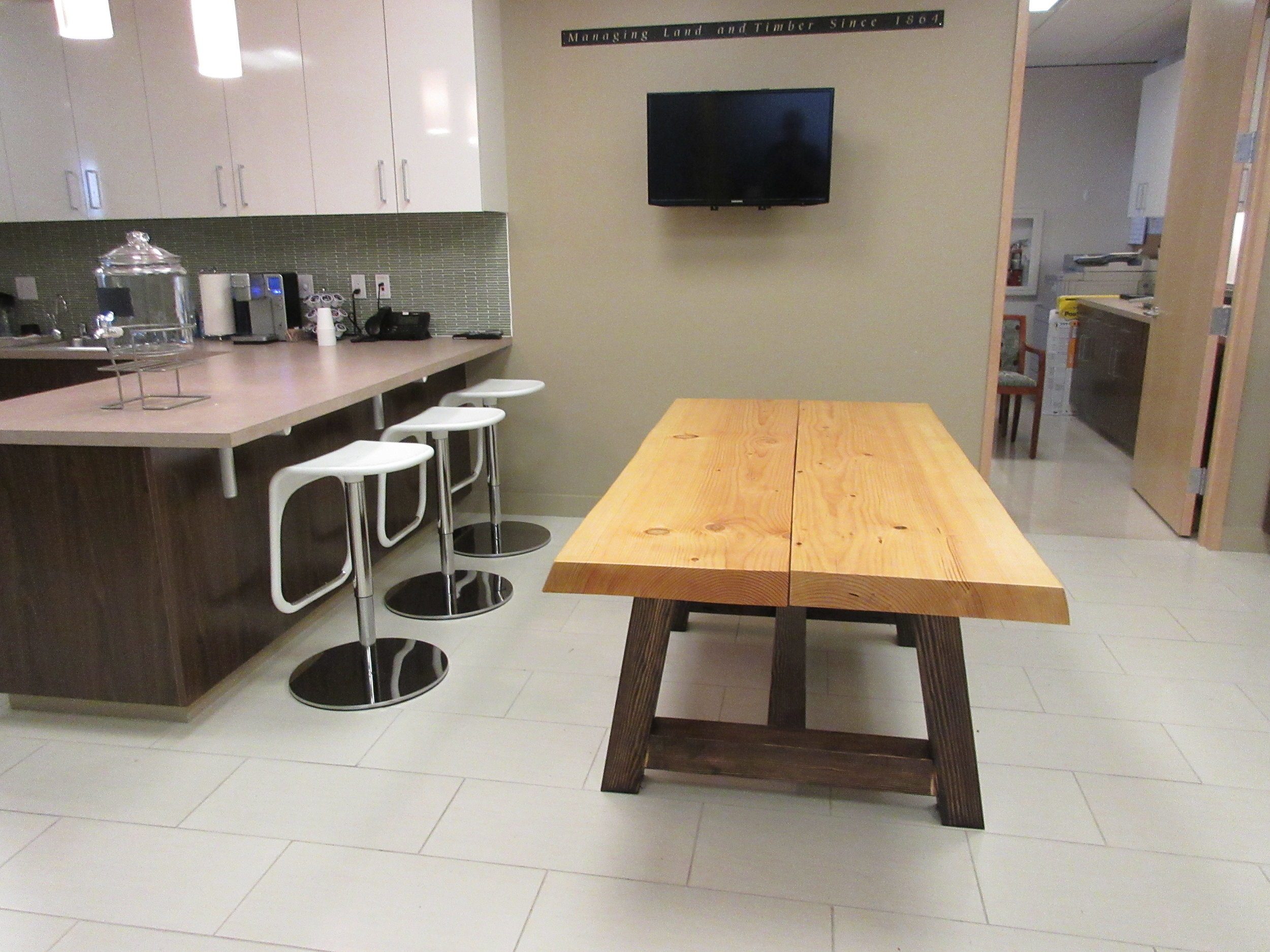 The day after winter final exams, I made the journey home and immediately went to work with my dad. Wilcox Farms had ordered 5 separate items from us and I was only home for two weeks so we had no time to lose! The conference table and the lunchroom table were by far the biggest and most challenging projects we have ever attempted. However, with our new workshop, we had plenty of space to work. With 3 generations of our family helping out and some new tools, we were able to deliver some of our best products to the farm. Check out the slideshow below to see how we did it, and to see some of our final products!
Our first customer was a friend who wanted to build a square family picnic table our of Cedar. Of course, we were more than happy to join him in working on his project. Obtaining and milling the Cedar was quite an adventure, and the pictures below tell the story of how we did it.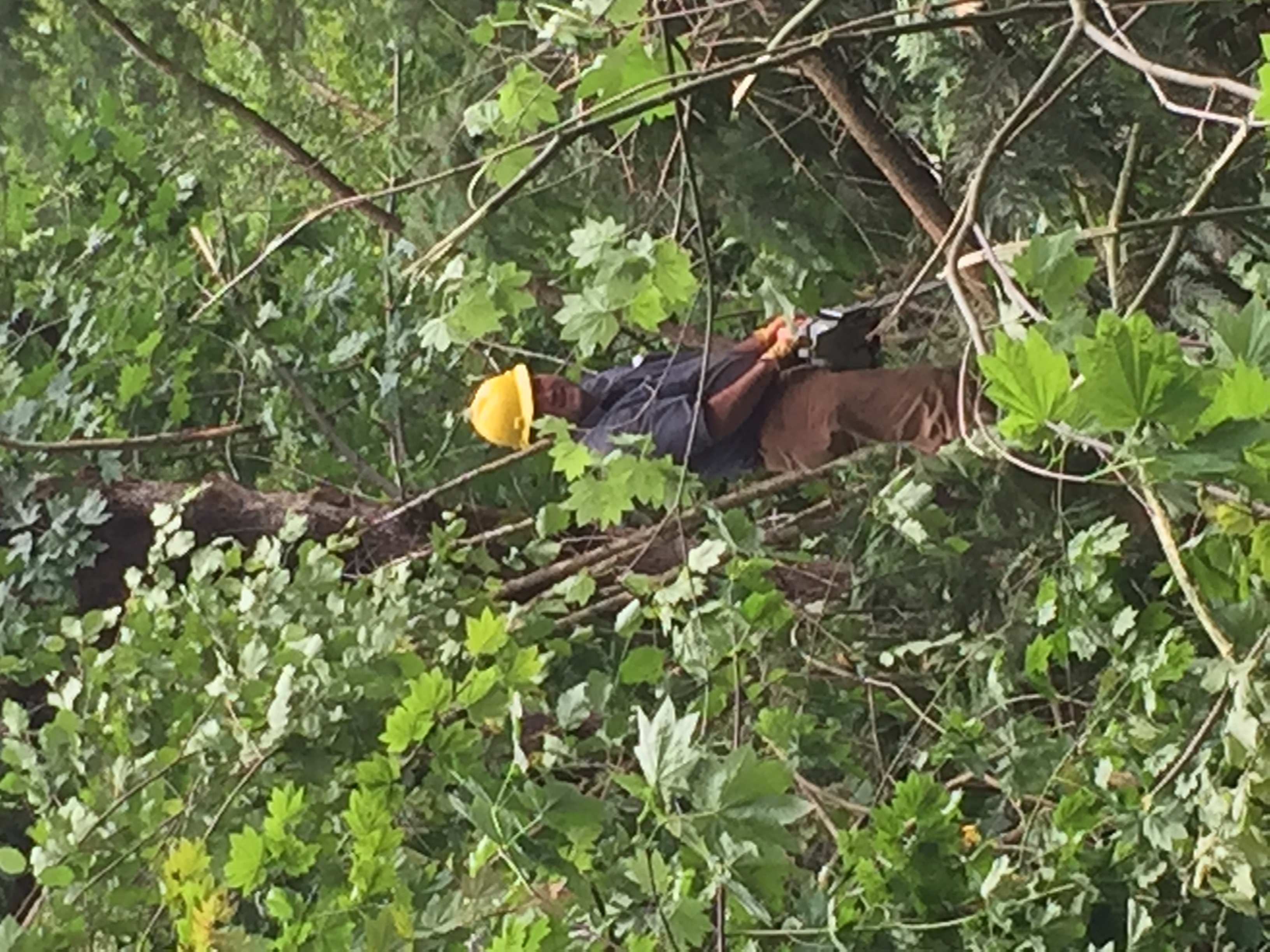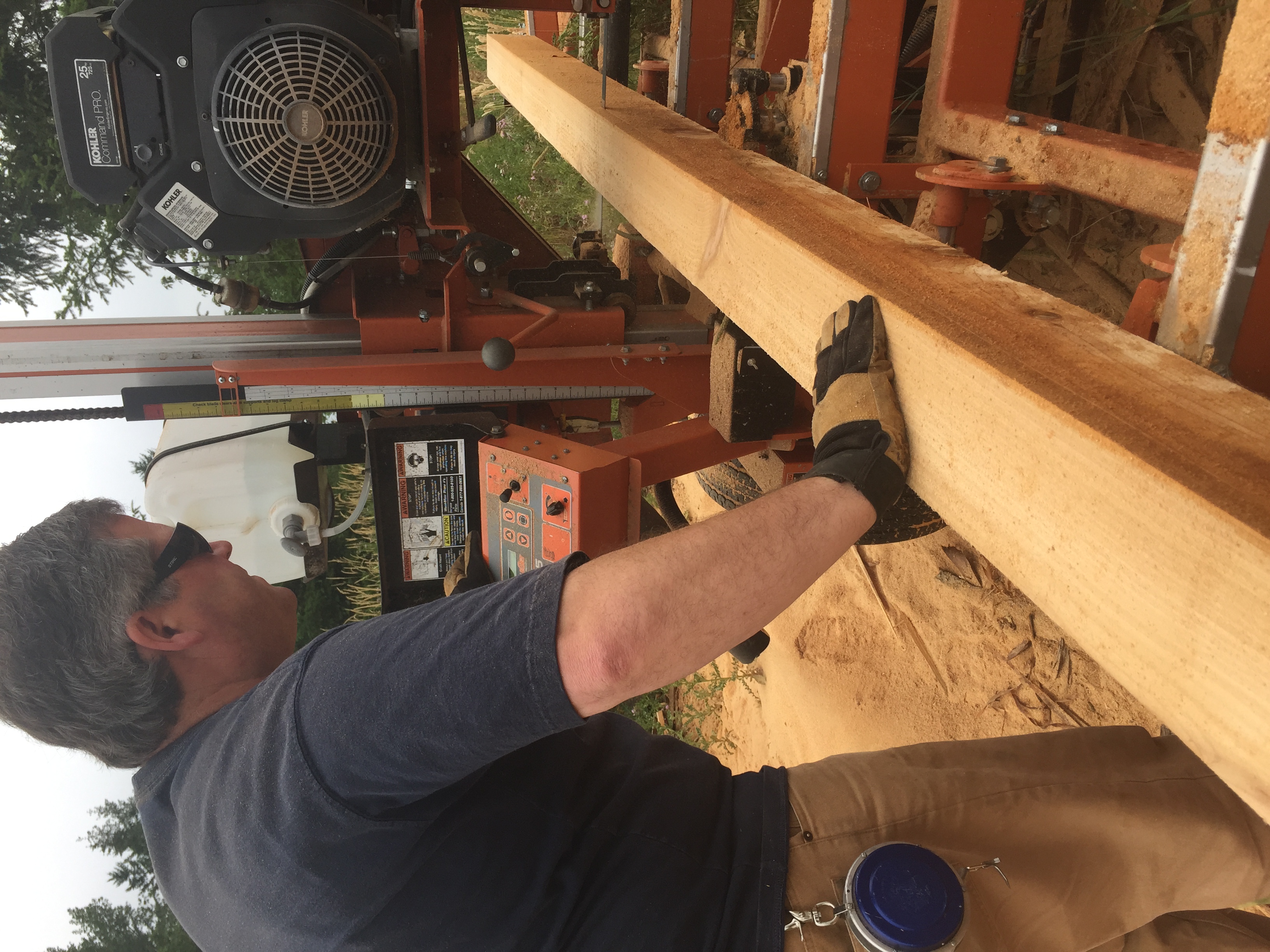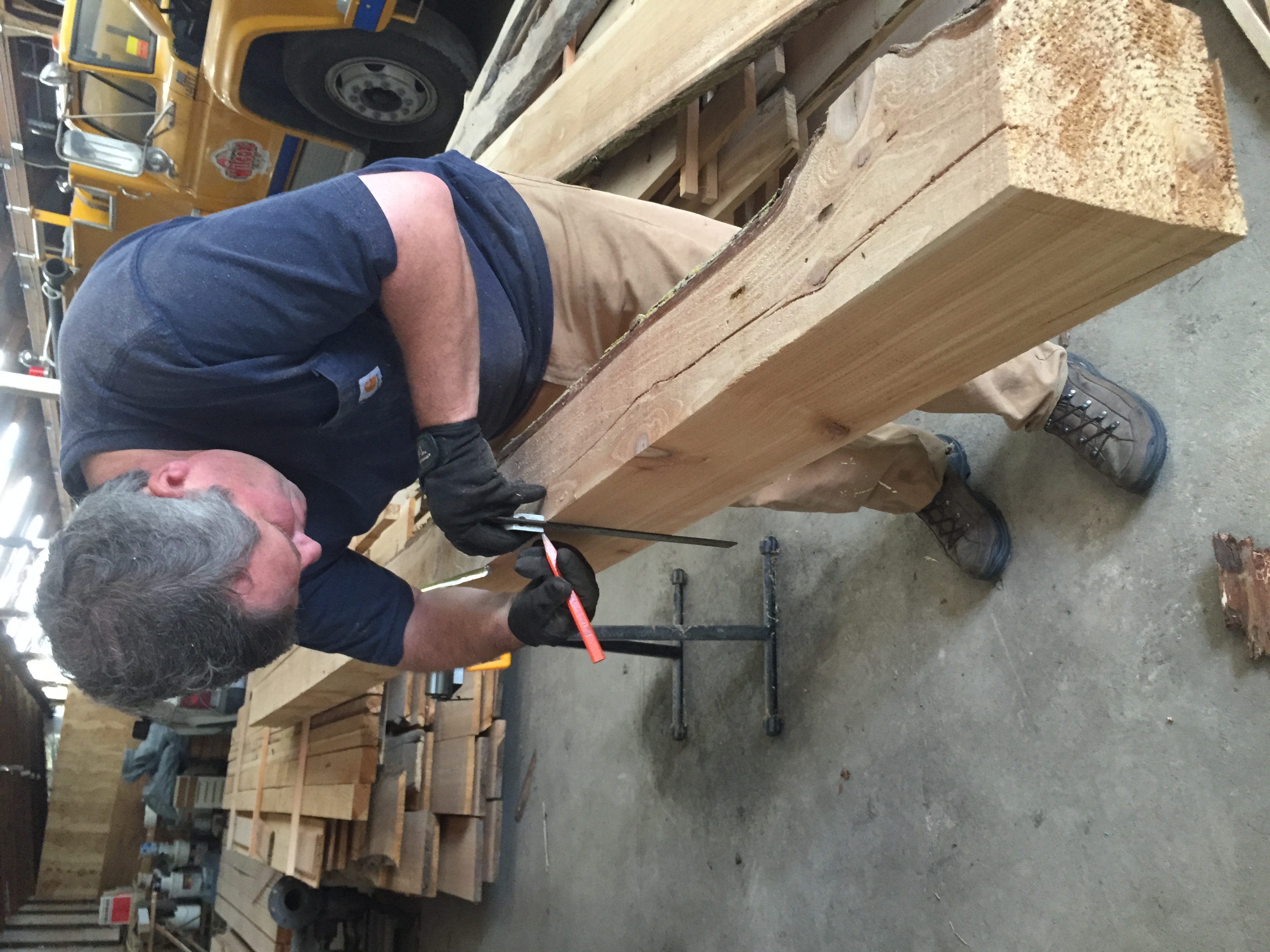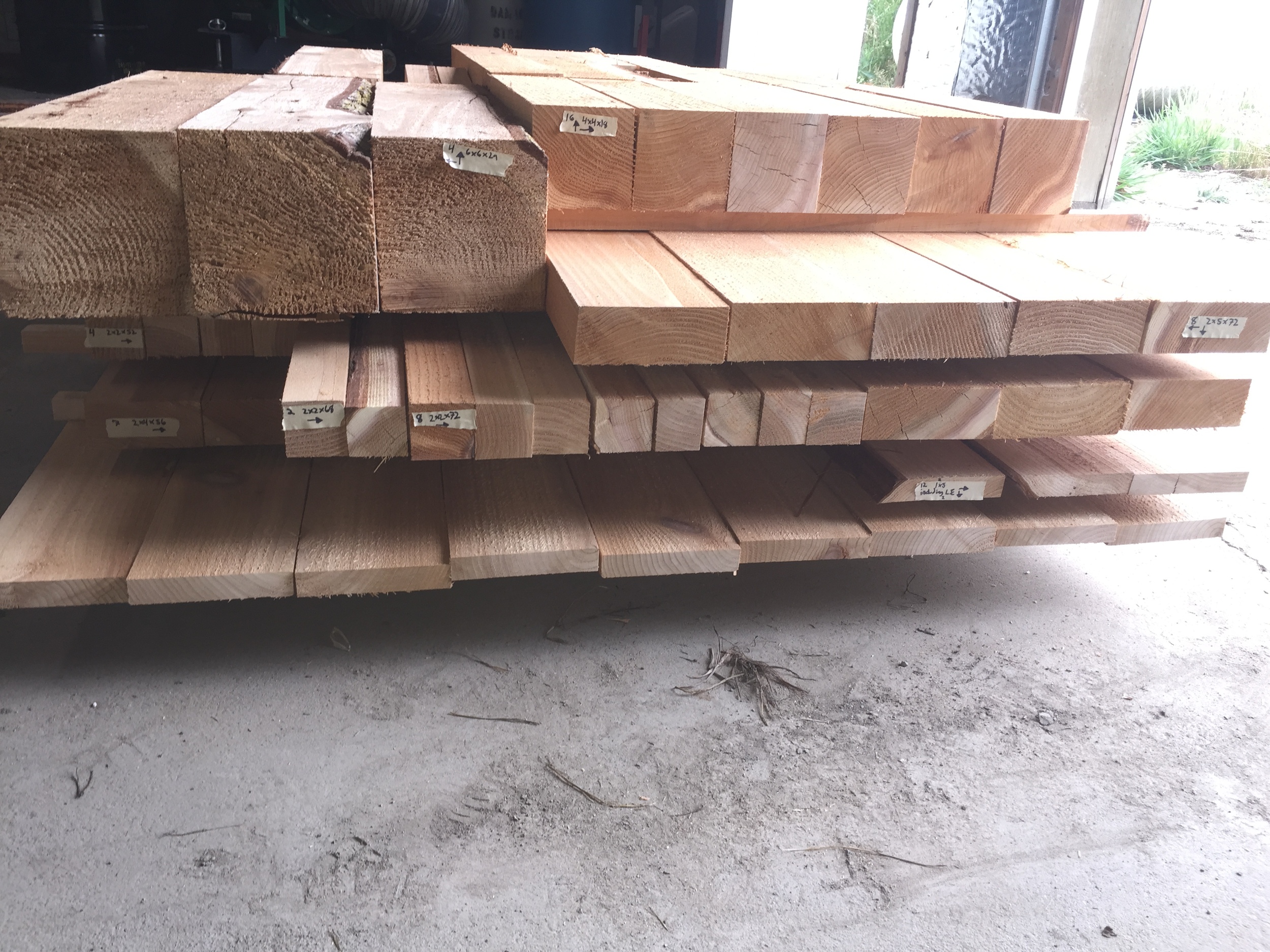 One of our best sellers has been live edge coffee tables. It is a simple piece of furniture, but there is beauty in simple things. The table tops we coat in either a clear floor stain or we pour epoxy over it. For legs, we use old fence posts that we salvaged from the farm. There is history in this wood. I like to think that every table I sell to someone is like sharing a piece of the farm with them. Below, there are a few pictures of the table-making process.